Equine Office Invoicing Services
We provide invoicing services to busy equine professionals.
About Equine Office
We know that invoicing is a dreaded chore amongst trainers, coaches, barn owners, farriers, chiropracters and other equine professionals.
Yet invoicing is one of the most vital parts of your business. We've been there! We know how exhausted you are at the end of your busy day with horses, and the last thing you want to think about it invoicing. Even if you had the most incredible software out there, you just don't have the time or energy to use it. We've come up with a method that allows you to easily keep track of your activities without using a computer, and we then do all the data entry for you and email the invoices to your clients.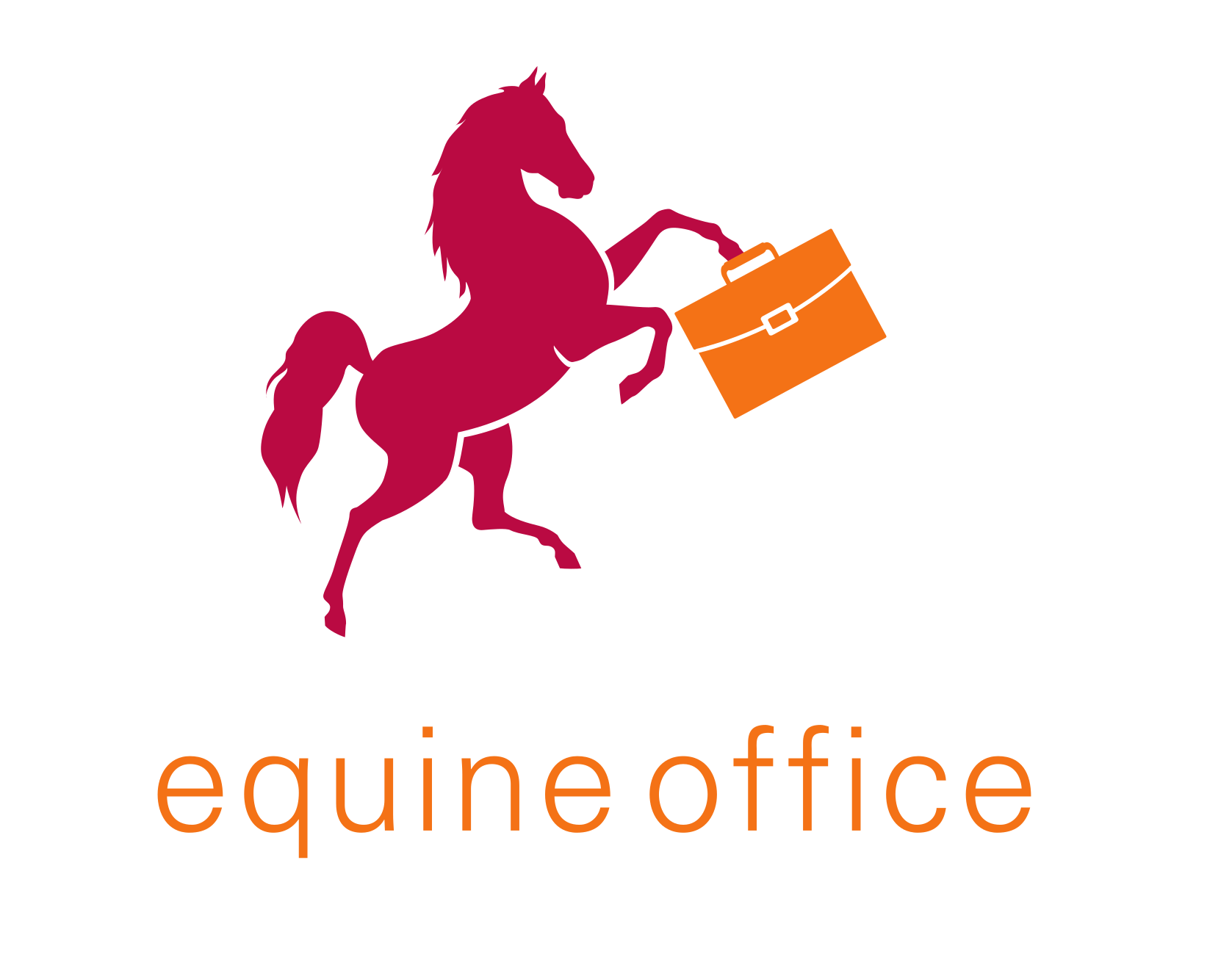 Your focus should be horses.
Our mission is to allow you to concentrate on what you specialize in (horses), while we ensure you charge for everything you do, and stay organized enough to keep a good cash flow.
As a result, you could often complete your invoicing in under 15 minutes, leaving you organized enough to get back to the horses!
HOW IT WORKS
We send you a workbook
We design and mail to you a workbook containing preprinted sheets with your horses and students names, along with items from your price list.
You fill out the workbook
You manually check off your activities on each worksheet. Keep the workbook somewhere near you - in the feedroom, the truck, the kitchen - and keep track as you go.
Send the workbook back
With our mobile phone app, you take a photo of each page, then simply press a button and your worksheets are emailed to us in a single pdf file with a copy to you.
That's it! We do the rest!
We do the data entry and email the invoices directly to your clients.
Benefits
get paid faster
The sooner you get your invoices out, the sooner you get paid. Our process is so easy you will never be late with your invoices again.
no forgotten charges
Our system makes it convenient to track your charges as they happen. No computer necessary! We want you to get paid for everything that you do.
track client payments
The sooner you get your invoices out, the sooner you get paid. Our process is so easy you will never be late with your invoices again.
satisfied clients
Your clients appreciate accurate, detailed, and timely invoices
and the best part....
you don't have to do it yourself!
Pricing
Basic Boarding
Monthly billing
For barns with all inclusive board with no add ons.
Boarding + Lessons & Training
Farriers and Other
Billing on demand
For businesses that bill on a weekly or daily basis.
Even the smallest businesses find this to be a great value. Many of our clients find that the things they would ordinarily forget to charge for add up to more than this!
Have you ever...
forgotten to charge a client for something?
been late paying your own bills because you didn't get your invoices out on time?
spent your rare day off in front of the computer thinking 'this isn't my job'?
had clients pestering you for their invoices? (sometimes they really do want to pay you on time..)
A small investment per month can result in large savings over the course of the year.
We all know what hard work the equine industry is. We will help make your hard work pay off.
Listen to what our clients have to say:
" I run a busy lesson, boarding, and show barn. I have always dreaded spending most of a day at the end of each month sending out invoices to clients. Not only did it take so much time but I still never felt very organized. Now that I have my invoices done with Equine Office, my month end work takes no more than 15 minutes! The process is simple, convenient and keeps me super organized with the premade monthly workbooks and iphone app!"
~ Angela VandenHurk Owner/Coach Kuruka Equestrian~